WHO ARE WE?
Offering both various services and beautiful apartments in Ljubljana and around Slovenia we aim to provide the best possible experience for anybody who chooses to visit Slovenia, no matter the length of stay.
OUR EXPERIENCES AND OUR MISSION
Our aim is to provide the best possible experience for anybody who chooses to visit Slovenia, no matter the length of stay.
For comfortable stay we offer beautiful apartments for individuals, families and smaller groups in Ljubljana and around Slovenia. Along with that, we offer services for visitors to experience Slovenia in unique way.
WHO ARE WE?
In 2008, after eight years of working in different areas of tourism, mainly in the field of travel agency services, we founded a company. We have worked with various companies in different countries of Europe (Spain, France, Italy, Greece, Monte Negro, BiH, Croatia, Austria, Slovakia, Germany, the Netherlands etc.). In Slovenia, we offer unique experiences and for more we cooperate with tourist agencies and tour operators that organize trips around Slovenia and Europe.
LILL HAS A MEANING! 😊
Martina Majcen is the founder, owner and director of the company. She has started to work in tourism in sales for trips for students. Soon she became a tourist guide and she was also employed in a tour operator & agency in Ljubljana.
The brand name Lill was chosen since in one of European languages Lill means a flower. In Slovenian language a flower – Cvetka is also a name for a lady. Martina started to use a flower named Cvetka (or Lily in English) for her trips with tourists around Slovenia and Europe. Cvetka / Lily brought happiness, joy and good energy on all her trips and every single tourist liked her a lot. Since then the Flower is always with her and brings her good luck and power for doing things perfectly. A flower became her emblem and Lill became an emblem for good apartments and perfectly organized unique services in tourism.
In our team, there are people who are committed to their work and qualified for their part − not necessary in tourism 😊 because we aim to offer genuine local experience! However, we teach them at least basic tourism mentality.
Therefore, LILL ONLINE d.o.o. is your preferred partner for your stay in Ljubljana and your trips around Slovenia.
We will welcome you with nice apartments and unique services that will bring you the best possible experience in Slovenia.
VISIT US IN OUR OFFICE
Recently we have opened a new office in city centre, Karlovška ulica 10, Ljubljana, Slovenia. Very welcome to visit us here and we can discus in person all the wishes and needs you have.
Please do not hesitate to contact us by email: martina@lill.si or call/WhatsApp/Viber 00386 41 215 397.
Welcome!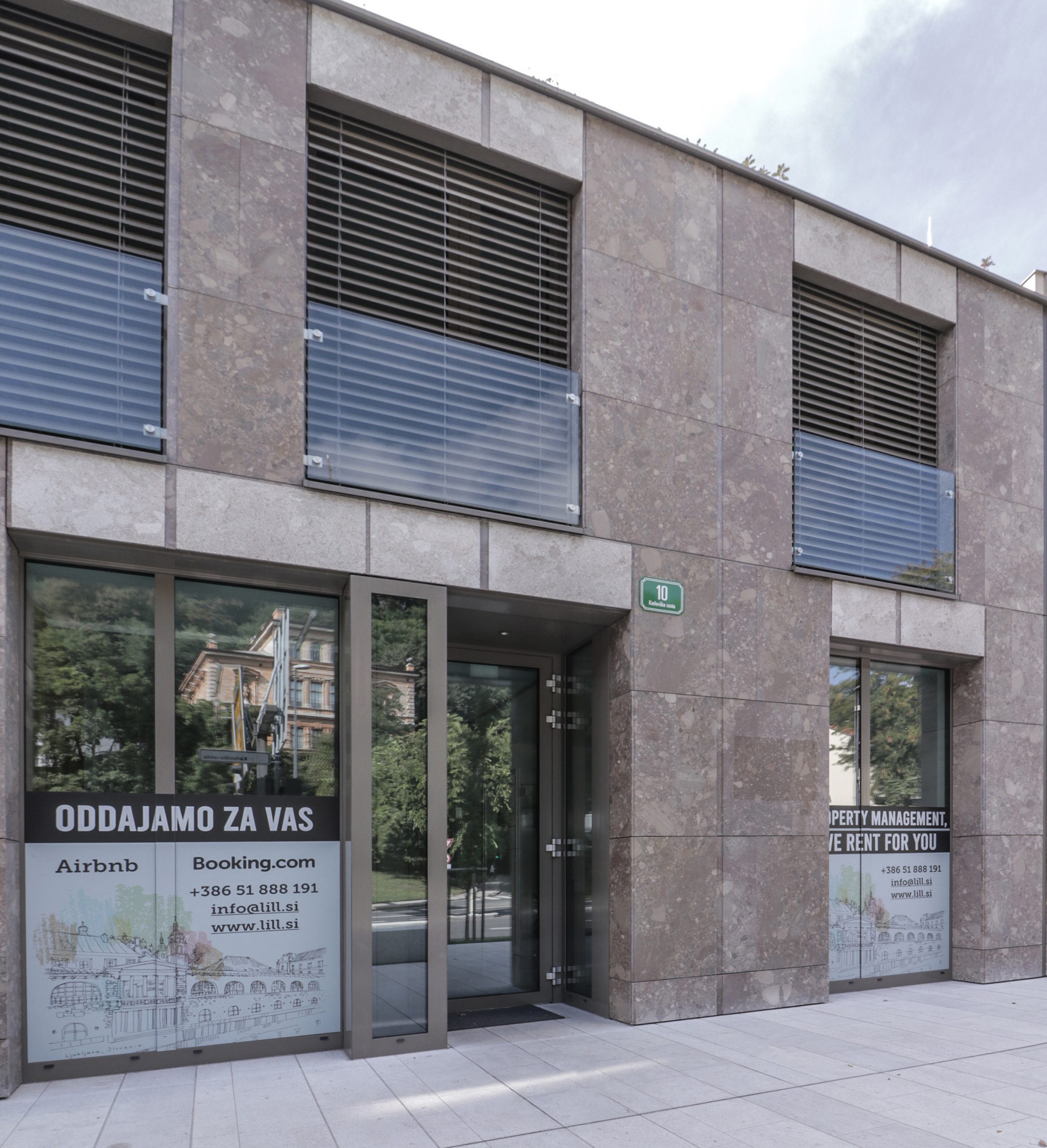 LILL founder Martina